Just watched a wooden Crawler sell on the-bay, surprised there's no thread covering these marvellous surface-lures.
Here's a pic of a nice example to start things off: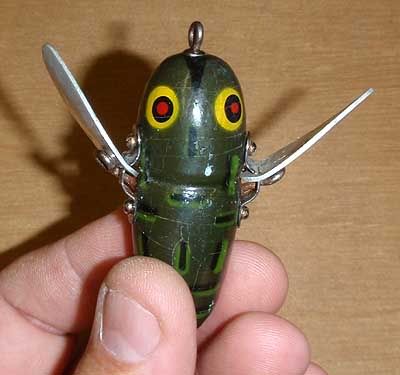 These early crawlers with the 3-colour eyes and steel-eyelet stoppers on the paddles are probably robust enough for the tropics, but I must confess I have never been game to toss one into the Daly or the Roper at night-time! Too many bad experiences with Fizzers that fail to return!