Hi All . . . .
Waited 3 years to find one of these in the box and very lucky to get the paperwork with it. Patented in 1929 this is the Kimmich Special Mouse made in Pensylvania, USA.
Probably my favourite mouse lure ever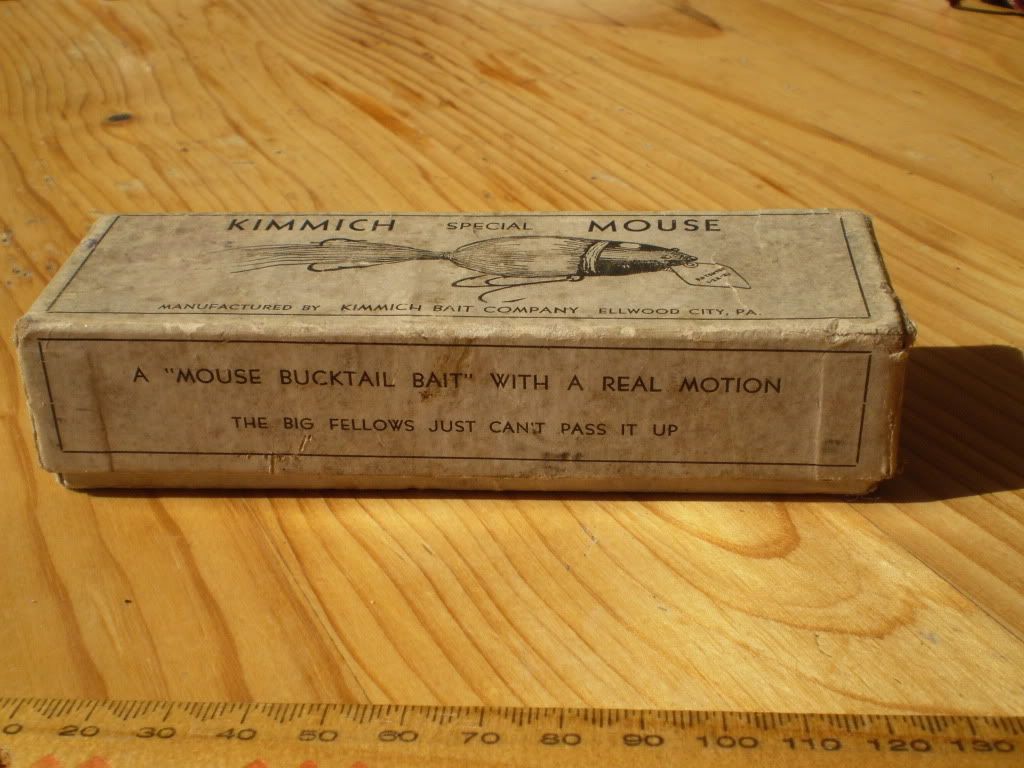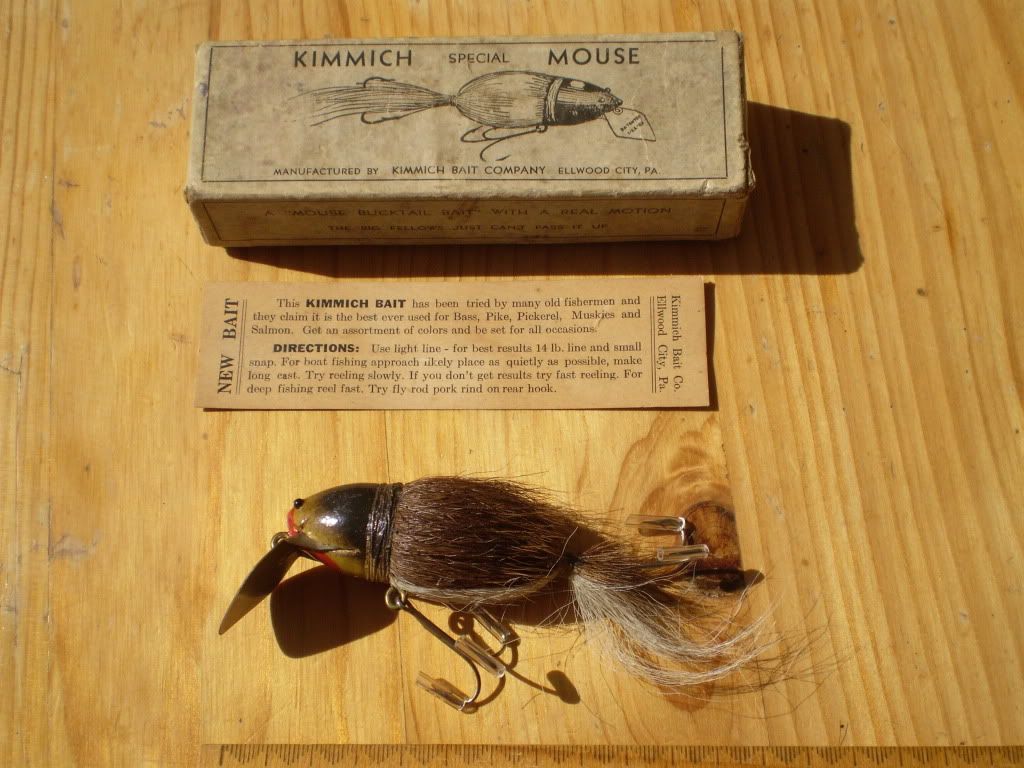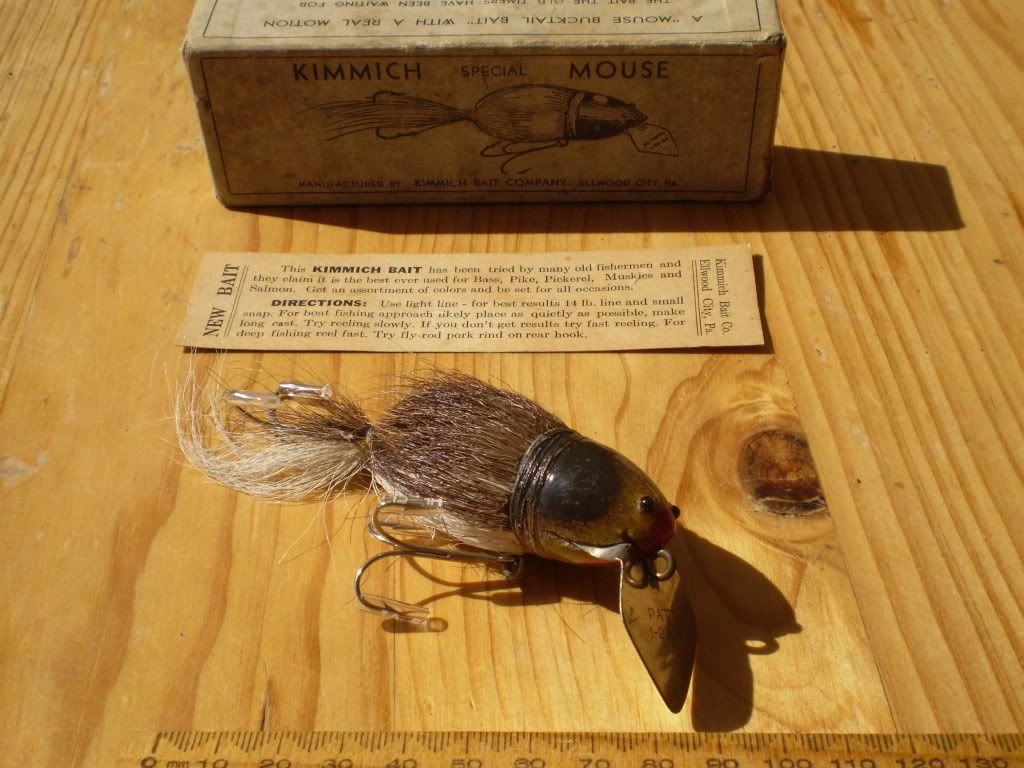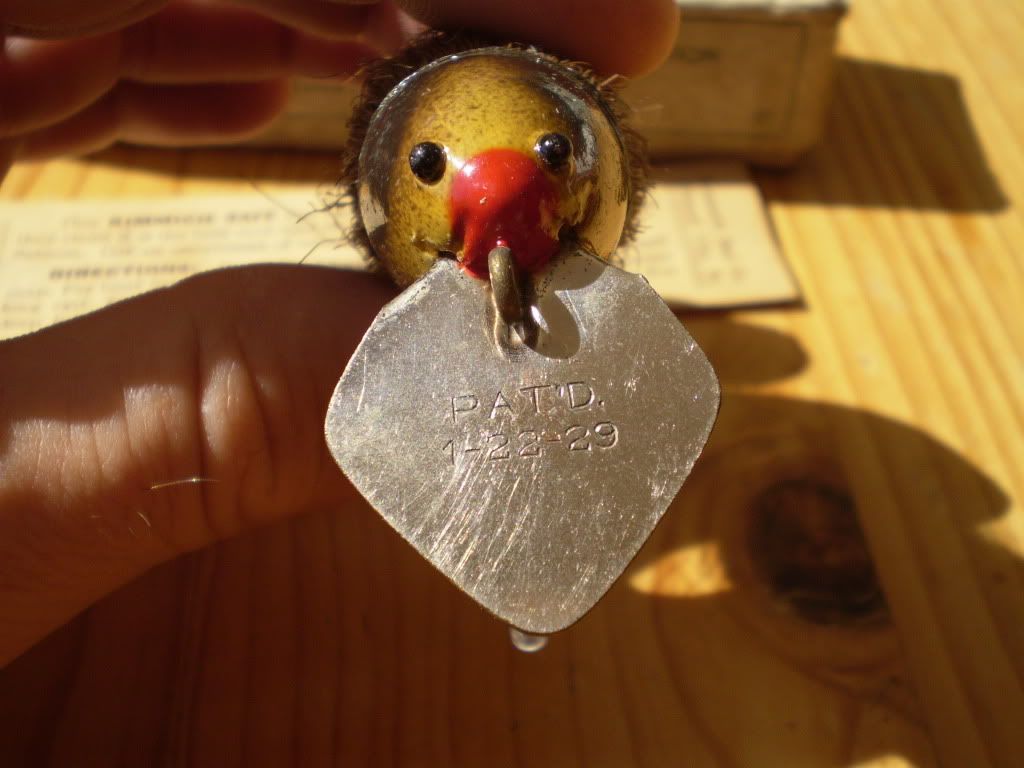 If it hasn't got the patent date or this type of bib, its not a Kimmich Mouse.
Paw Paw aslo made a hair mouse as did a few other companies
MXB