Probably SEQ. From my late brother in laws lifetime accumulation of lures. All lures have the name Cedar lures hand written on them. The large one under the bib and the smaller under the body.
You do not have the required permissions to view the files attached to this post.
---
You are spot on with the origin of these lures.

They were made by Eddie Watson, formerly of Ipswich, now residing just a few kays across the paddock from my place out here in the bush.
If You Can Not Stand Behind Our Troops,
Please Feel Free To Stand In Front Of Them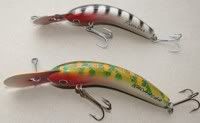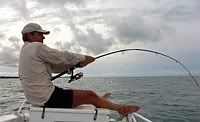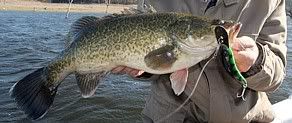 ---
Hello Schultzy, I thought you might know something about these lures. You probably knew their previous owner as well , Bob "Crazy" Carruthers.
---
They are real nice lures . . . thanks for showing us all
MXB
IF YOU ARE FEELING DOWN JUST PULL OUT YOUR FAVOURITE LURE AND DREAM OF BETTER TIMES
---
Master

Posts: 2833
Joined: Tue Nov 06, 2007 5:37 pm
Location: Brisbane, QUeensland
ielliot,
thanks for showing these to us. It was a shame to hear of Bob's passing, l knew him for years and managed the odd outing with him, one of the real characters of SE Qld fishing, sadly missed.

Cheers Brad
I know what I know, the rest is simply details
acta non verba
---