With the arrival today of a Heddon 210 Surface Bait, in flock finish, my fine fleet of flocked finished fishing lures is finally at a fabulous five! (I tried to get more 'F's in there, but I was struggling!)
By what I can tell, this lure was first introduced in 1922, but didnt come out in the flock finish (GM - Grey Mouse) until the mid 1930s. So this could be the oldest lure in my collection! I will try to narrow down the date a bit more and get back to you. But given the two piece hardware on the front hook, I am confindent its around the late 30s' to mid 40s'. Fingers crossed!
Pretty good condition considering its age, granted, its missing its tail, but I know three other mice who wanted their tails chopped off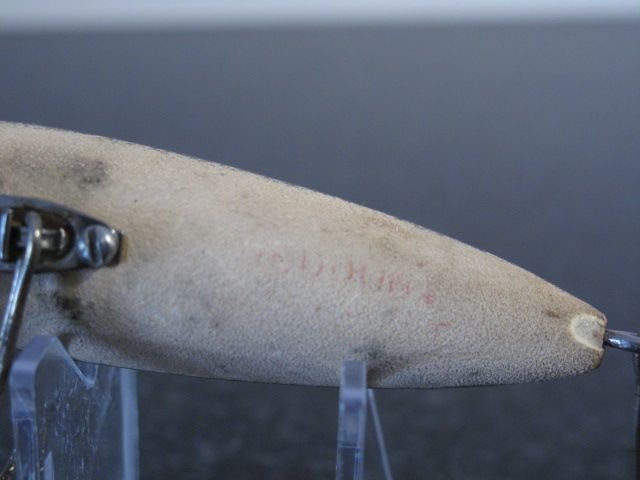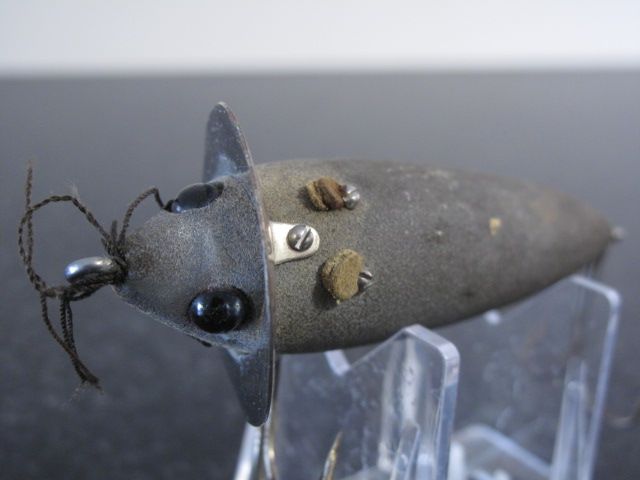 Looks like something you stick on the dogs head after a trip to the vets!
The Fantastic five!
Leigh.