A few more variants on the general theme, Killa and Terminator on the top row, a few diving Barra-Baits on the left, standard on the right, three plastics at the bottom including yet another copy of the Heddon Tiger!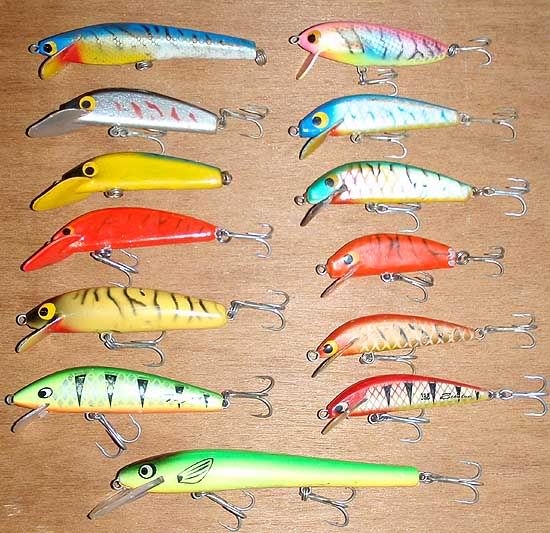 I've got a few more Killas and some wood 6"-Invincible copies somewhere, will have to do some digging. Can anyone tell me what the big Invincible copies were called?
Might still have a blue Tiger too, pretty sure, but they are great users so it may have been sacrificed to the piscatorial gods...