Some nice bigfish caught on 150mm doofdocs.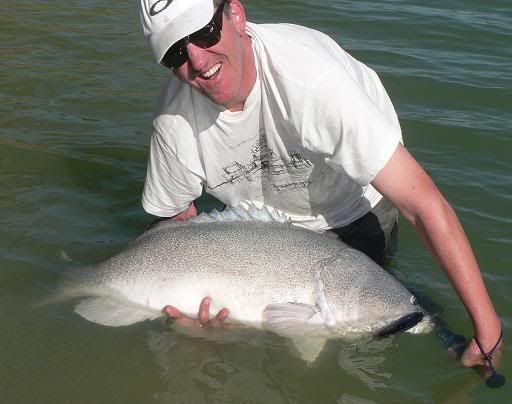 ---
Here some caught while walking the banks .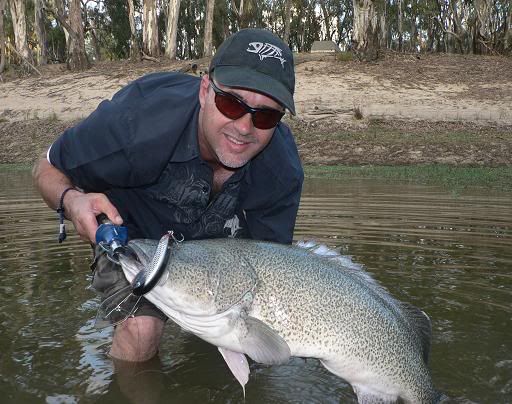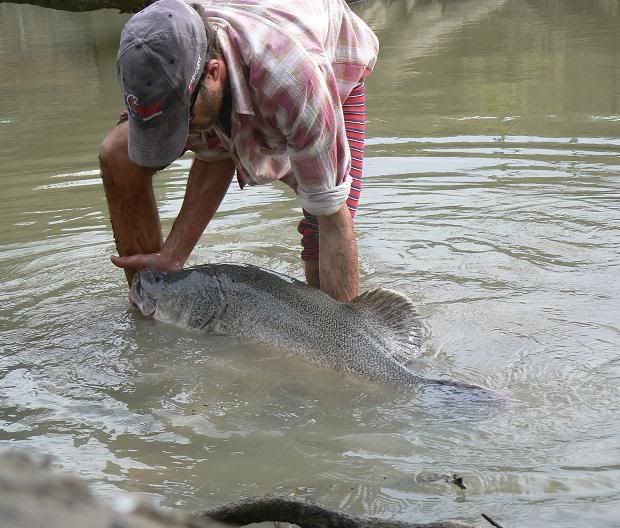 some oar gee fish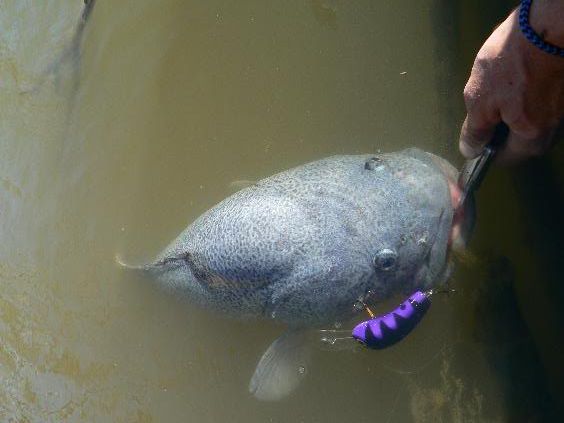 ---
few hoo'as on big doofies
inhaled codfood
approx 75lb'r left in the water .
---
That sure is a good looking bloke in the white hat there chicky!!!
Fish not bad either....
now you just have toget some on yr new walkers mate...not long now..( hopefully) :)
---
What you doing here spotswood , i recon you might have been very interested in a few reads over here mate
.
can you remember this fish .
hammerhead catch from memory.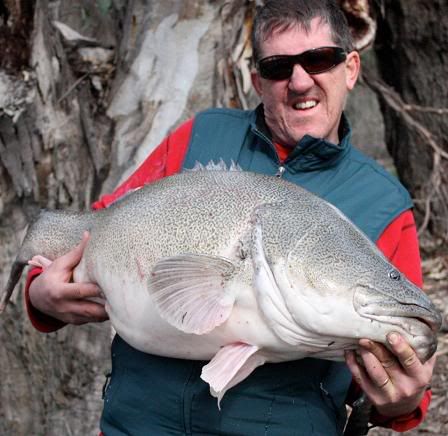 ---
---
Yeah been snoopin around on here A WHILE AGO, now back to see whats been happening, here's another shot of that fish a few back,
and another of the big bugger showing the virtues of the wire in bib approach most acrylic bib deep divers have incorporated of late...
remember this little bloke, woofed down a 60mm oargee well past midnight
---
Geez those lures got a reall payout buddy, man looks like the flash blinded me in that shot ,subsurface lures worked better than the surface lures that night .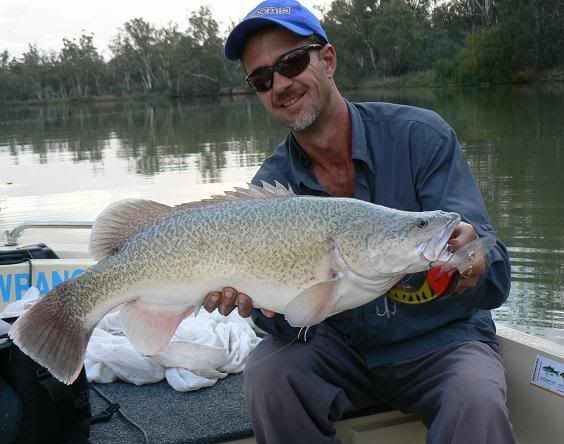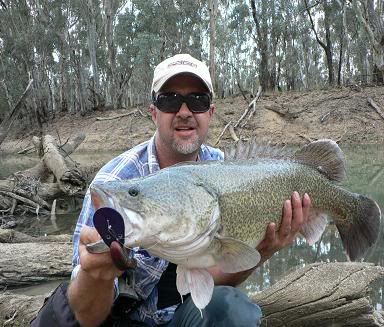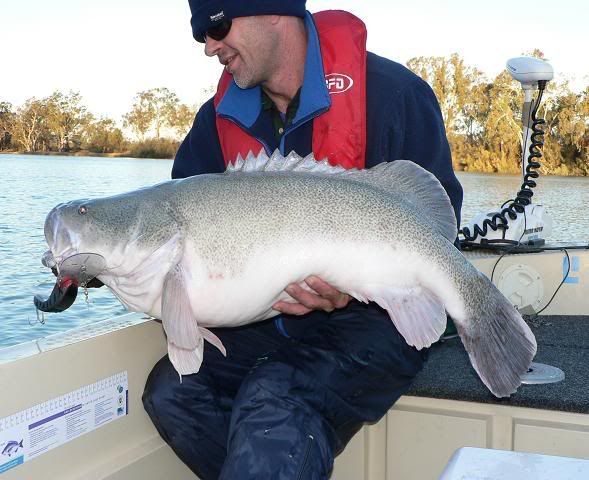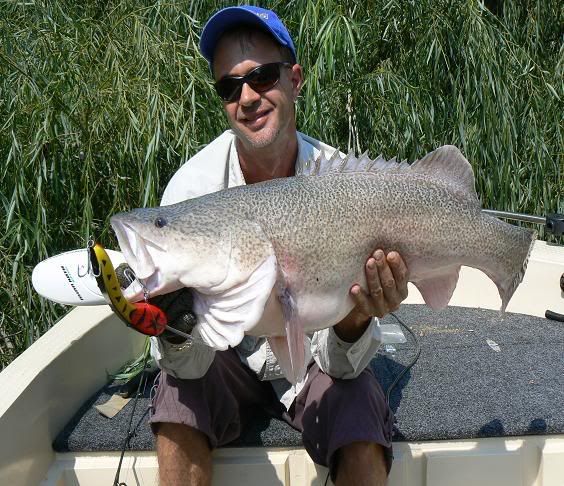 ---
couple more on doofies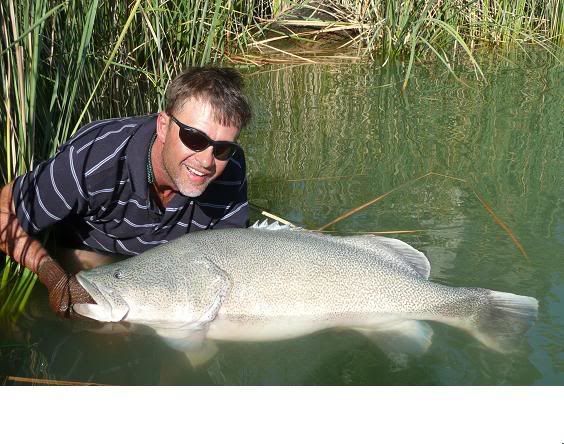 ---
few more to look at .
casting a little timber xd extractor
---