Hi guys with all the whiting action it has been a while since I targeted bream so today gave it a bash not great results but still fun,which lures are you guys throwing at bream feeding on the surface?
today the PX prawn got me this scrapper,cheers
You do not have the required permissions to view the files attached to this post.
---
great pic tacklerat
good job
Adam
---
A white Teeny Torpedo, around the cafe's on the water at Noosa.
Throw them in among the chips the diners throw out.
Only catch tackers doing this, and I mean small by Qld standards. Don't know what you Croweaters would call them, fry ?
Tagged and Released
---
Hi guys, the teenys get a bit of a go here in the canals probably not as popular as they once were but still do the job so so many to choose from
cheers
---
Hi guys, took the better half out yesterday for a quick bream flick ended up having a great session mostly on surface,used the kerrols and also the cheapie imitation got fish on both,when it quietened down threw some divers and picked up a few more heres some pics
cheers
You do not have the required permissions to view the files attached to this post.
---
Master

Posts: 2833
Joined: Tue Nov 06, 2007 5:37 pm
Location: Brisbane, QUeensland
Hey TR,
Nice Breambo's but thats usual down there in Oyster Central
My fav Bream topwaters are,
In skinny water or in close to pontoons ets, I can't go past the Gary Yamamoto Sugoi Mini Splash popper (50mm), and if that is a bit too noisy for the finicky fish, I switch to a Next One Rise bait (55mm) which is a mini pencil walker.
If a SP is needed I will go a cut down Slider 3" in Clear Gold or Cotton Candy or a Slider Finesse Grub in Red core or Purple Pearl. Both rigged on a light weight J style worm hook, usually a Gamakatsu and often with a Betts Carolina Float reversed to make a popper face.
For wide open areas, I love the larger Sugoi Splash popper (70mm) or the Sugoi Crank Knuckle (65mm) which is a shallow diver, but we tend to use it with the rod tip up high and make the lure more of a wake bait.
For SP presentation again a Slider 3" Grub, but full length and again in Clear Gold or Cotton Candy and rigged usually on a 1/32 jig head to get some distance and worked back like a darter pencil. if I am up a little back water, I often use a pumpkin or Nat Pro Blue 2" curl tail on a 1/64 weedless head, great for getting in tight to mangrove roots etc.
If the fish are deeper, then its on to Sugoi Crank Rodeo which is the same body as a Knuckle but had a deeper bib gets down to 8ft or so. If they are really hugging the bottom, then a Next One Glad Shad wich is only 0mm long in the body but had a bib that is just as long and narrow and gets down to 15ft on a normal cast and retrieve with spin gear. For SP's, it depends on where I am, but normally again a full size Slider 3" grub or a Reaction Innovations Flirt worm (4.95") but rigged on a 1/8 - 1/4 head dependant on current.
Now I am sure there are equally good lures that will do the same, but I used these exclusively when I was repping for the importers of the above, and until such time as I lose the last remaining ones I will keep using them, as I have had great success (and PB's) on them.
NO THIS IS NOT A PAID ADVERTORIAL
I have often had to resort to bait (gulp) fishing when it gets really tough but I alway go with my confidence lures first.
Brad
PLEASE NOTE>>>the SUGOI AND NEXT ONE lures mentioned are no longer in production...any one that has some of the afore mentioned lures is requested to SEND EM TO MEEEeeeeee
I know what I know, the rest is simply details
acta non verba
---
What do I throw at bream?
STONES!
If You Can Not Stand Behind Our Troops,
Please Feel Free To Stand In Front Of Them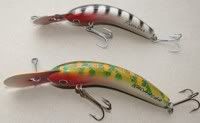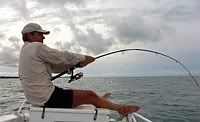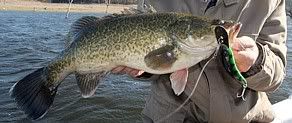 ---
Guru

Posts: 658
Joined: Sat Oct 11, 2008 11:41 am
Location: Dernancourt Adelaide
Contact:
Got to be proud of that effort!!!! bream are picky at the best of times, and to hook up to them on surface lures is awesome!
---
Master

Posts: 5955
Joined: Mon Aug 20, 2007 7:19 pm
Location: On The Mighty Murray, South Australia
Mood:
Contact:
surface strikes with bream is awesome, have had quite a few big bream on my megabass zero's at night time dead calm awesome stuff the big blacks fight hard in shallow water
---
You guys are lucky, its very hard to get a bream on a popper here, the GT's, queenies and red devils keep getting in the way!!
But the Sugoi Splash 2's are good!!
---