Here's a few Barra-Blitz lures from the early days.
They were acquired from Chris Hurst by my mate Bart who did bar-work at the Maranga Hotel in the late 1980s. The Maranga was a popular watering-hole for the lads from the old Winnellie warehouse where Chris was working at the time. He delivered them to Bart at the pub in a shopping bag, no cards or packaging. The year was 1986 or 1987.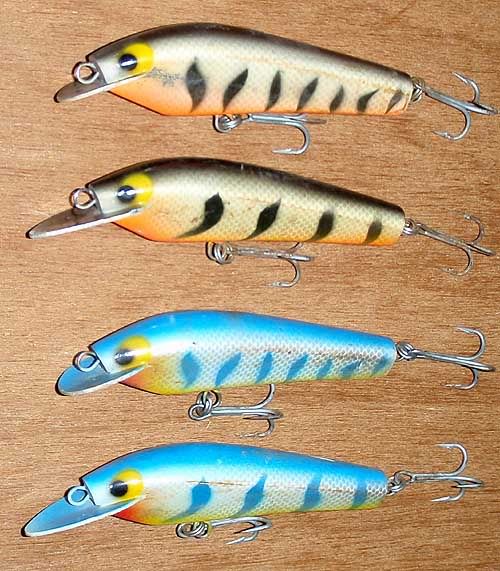 Note the broader stripe pattern on the deeper-running versions.
Including the following two examples, Bart is pretty sure that was the full colour range at the time.
Anyway, they are recent additions to my budding lure collection now!
...along with a vintage Mack-Magnet or two if he can find them!