Howdy guys,
went out for a flick yesterday morning/lunchtime/arvo... well most of the day really..
Started off as "Operation Surface Bream", and although i was getting strikes on the PX45, for some reason i couldnt get the trebles to stick.... more practice required..
Anyway, to cut a long story short, i got the jack of not catching anything, so i whipped out my chubby (pun intended), and started casting... In the next hours fishing with the silver/black chubster on i managed to hook around 25 fish and landed most of them, including this 40cm breamski...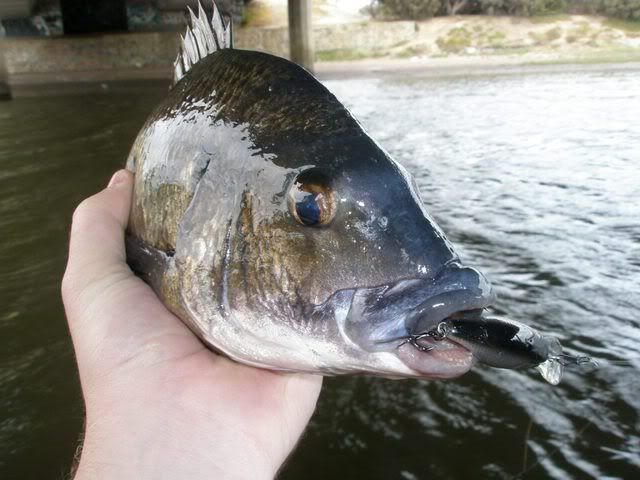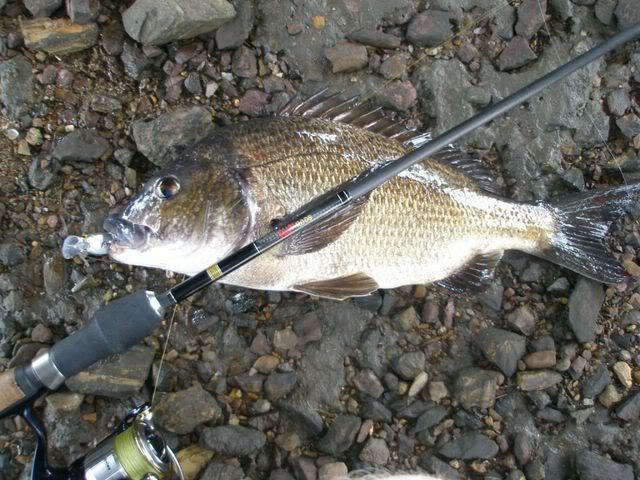 Love those chubbys, have almost ever colour in the deeps and working on the shallows.... ;)